Pre-Owned or New?
A question we are often asked is: Should I buy pre-owned or new coins?
The answer is simple: If you are looking to get the most physical gold or silver for your money, buying pre-owned can often be the best option.
The Benefits of Buying Pre-Owned Coins
In today's online market, new coins and bars are constantly sold at competitive premiums. However, these new products often attract costs such as manufacturer's premiums and delivery, and so are generally more expensive than second-hand ones.
With the exception of coins with numismatic, historic, or collectible value, the value of a pre-owned item is determined only by the current market price of gold, and bullion dealers will often sell pre-owned gold and silver at lower premiums than new, saving the investor money.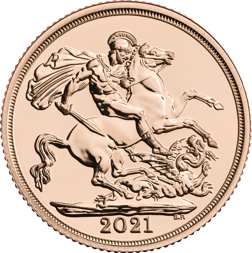 Where Do Pre-Owned Coins Come From?
Many of the pre-owned items we sell at Atkinsons are bought from previous clients, which means we often know the provenance of these products. When received, each coin or bar is thoroughly checked by our experienced appraisers and is tested using the latest handheld technology to ensure we are confident that the pre-owned product we are selling on to our clients is 100% authentic.
As well as offering gold and silver coins and bars for sale, we will also buy these items from you, whether you bought them from us or not.
The premiums vary depending on the item, why not see our Sell to Us page to find out how much your Gold or Silver could be worth?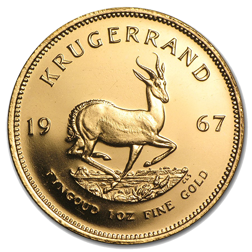 Pre-Owned Gold Coins
Second-hand gold coins often represent excellent value, with some of the items we see most frequently being Gold Sovereigns, Gold Britannias and Gold Krugerrands. Many of these will be sold on as 'mixed dates' at an even lower premium than other specifically dated coins. Our mixed dates sovereigns and Britannias are particularly popular with our customers. Stock of these are added regularly so it's worth checking back often if you are hoping to buy some gold at a lower price!
On some occasions, especially with the UK coins, the pre-owned gold coins we sell on our site can often only be a few months or years old. Clients often sell full tubes of coins too, sometimes never even opening them, before selling them back to us at a later date. These are pretty much as good as new, and worth keeping a lookout for.
Pre-Owned Silver Coins – VAT Free
You can really pick up an excellent bargain with second-hand silver coins, especially Britannias and Canadian coins. As we use the second-hand margin scheme, this means we are able to sell most of our pre-owned silver coins back to our customers without charging any VAT on top. This can obviously make a big difference to the retail price, meaning great savings for silver investors – so if you see any of these VAT Free silver coins, it's a good idea to grab them as they tend to sell out quickly, for obvious reasons!
As above, we also offer some of our pre-owned silver coins as 'mixed dates', most commonly the Britannia coins. These are 'pot luck' so can be coins from any year, and are selected from those currently available in stock.
Demand for silver has spiked recently, making it difficult to get hold of. However, pre-owned could be a good way to get your hands on some silver coins, and so it's worth regularly checking back with our 'pre-owned silver' page as we update it as soon as stock arrives with us.
If you are considering saving money by buying through the secondary gold or silver market, why not take a look at our Pre-Owned section, you may be surprised at the savings you could make!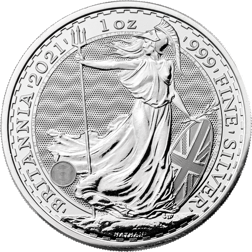 This blog represents one person's opinion only. Customers should conduct their own research and take advice before making an investment. We do not offer investment advice.