The Rise of Precious Metals in A Modern World
Historically one of the oldest financial tools, gold and silver have grown in prominence in recent years, with a notably large uptick in new investors attracted to the buying of precious metals to protect their financial future. Previously popular with older investors, physical gold and silver now appear to be spreading their allure to a younger, more technology friendly generation. In this article, we will look at the rise of precious metals in modern markets.

In Decades Past
For many decades, investors looked to diversify their assets through traditional means such as stocks, bonds, and cash, based on the principle that each performed differently depending on market and economic conditions. However, this all changed after the financial crises in 2001 and 2008. Since then, more and more investors have turned to alternative investments such as physical gold and silver to their portfolios to help manage exposure to risk.
Unlike other assets such as stocks and bonds, precious metals often act as a hedge against rising inflation rates and are seen as an investment safe haven during global political and financial crisis.
Buying Boom
As the coronavirus pandemic took hold in 2020, the gold and silver market expanded even further, attracting thousands of new investors wanting to protect their financial future in an unstable world. Gold and silver prices rocketed, and demand soared, whilst other markets crashed.
The Royal Mint reported that sales of gold shot up during 2020, noting a 32% increase in younger customers buying gold. The mint also reported a 540% increase in sales of silver bullion during March and April 2021, compared to the same period in the previous year.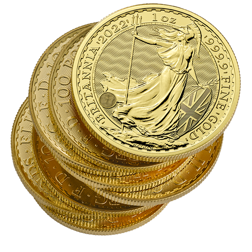 Used in technology, medicine, and jewellery, as well as for investment purposes, the demand for precious metals is projected to steadily grow even further over the coming years. The markets of India and China alone are likely to present huge opportunities for gold, where it is an integral part of marriages and huge amounts of the precious metal are used in the form of jewellery and ornaments.
Many of the world's central banks have also been adding significant amounts to their physical gold reserves in recent years, due to increasing concerns over inflation. The covid-19 pandemic together with the highest inflation rate in over 30 years has underlined the importance of holding physical assets. As inflation rates continue to climb, there's no doubt that demand for precious metals will continue to follow suit.
The oldest form of money for a modern age
Physical gold and silver have been recognised as a form of money for thousands of years, longer than any other form of money. A way to preserve wealth for the future, a real tangible object you can hold in your hands and really own, we can now see that the many benefits of this asset are clearly being passed from one generation to the next.
In this technological age, where we are used to making things happen with a quick swipe, or the mere touch of a button, the outlook for precious metals looks to be positive, as - thanks to the internet - access to gold and silver has never been more accessible.
Modern markets are taking notice of the fluidity and practical immediacy of buying and selling precious metals and are taking advantage in these times of economic uncertainty and mounting global debt. A safe haven offering many advantages that other investments cannot, at the touch of a button, physical gold and silver are highly valuable to the modern investor.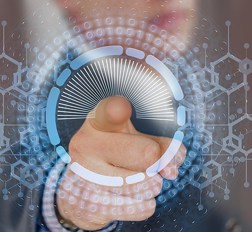 This blog represents one person's opinion only. Please note, gold and silver prices may go down as well as up. Atkinsons Bullion & Coins accepts no responsibility for any losses based on information we have provided. We do not offer investment advice. Please carry out your own research before making an investment decision.