Britannias & Sovereigns: Which is Best?
From its uses in currency production and medicine, to its vital purpose in the manufacturing of computers, gold still has many purposes today. Producing two of the staple coins within the United Kingdom is certainly an important one.
Gold Britannias and Gold Sovereigns are the two main gold investment coins within the UK. Therefore, when expanding your gold investment portfolio, they're often seen as good investment choices. Perhaps unsurprisingly, it's why they're particularly popular with UK investors.
However, it can be difficult to determine which coin is the best investment between the Sovereign and the Britannia.
We'll explore five key factors that might help you decide where to place your money.
1. Price
As can probably be expected, a primary consideration is the price of gold.
The gold Britannia is roughly four times heavier than the gold Sovereign, weighing 1 troy ounce. As weight is a main factor in determining the price of precious metals like gold, the cost of a single Britannia is therefore higher than the cost of a single, smaller Sovereign.
For those looking to make a less significant investment at this stage, the smaller Sovereign coin ensures the market remains accessible. However, due to the fact that the gold Britannia is bigger in size, its production cost is lower as a percentage of the price. Therefore, investing in the Britanna most likely means a lower cost per gram and more coin weight for your investment than you may get with the gold Sovereign.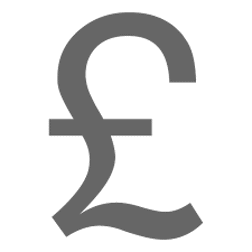 2. Range
In terms of the gold Britannia, the occasional special edition coin is produced, which adds a little variety to the available coins. However, more often than not, one type of coin is mostly sold: the 1oz bullion coin. However, fractional versions are also available, which enable investors to purchase half ounce, quarter ounce and tenth ounce gold Britannia editions. It's also possible to purchase gold Britannia bundles.
As Britannias only started being produced in 1987, the coins have a less historic and numismatic value than the Sovereign, and their value is close to the base weight of the gold used to make them.
Gold Sovereigns, however, have greater range due to their age, and a variety of coins are available, featuring a range of monarchs within their obverse designs. This offers very interesting investment options, as whilst coins can be purchased with the Queen Elizabeth II on the front, there's also a buoyant market in relation to gold Sovereigns featuring Queen Victoria, King George and King Edward.
If you're in the fortunate position to obtain a range of Sovereigns, then this can add balance to your existing investment portfolio. Ensuring your coin investments are as diverse as possible can also create further potential for future profit to be made.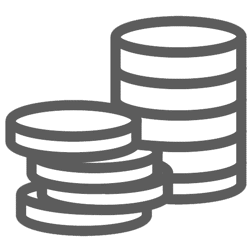 3. Divisibility
In relation to investments, divisibility refers to the ease with which you can sell smaller parts of your holding when needed. It's perhaps one of the most overlooked elements when collecting coins and buying gold.
For those who are aware of the importance of this aspect, divisibility is one of the main considerations for experienced investors choosing gold coins as an asset over gold bars.
Due to their difference in size, gold Sovereigns provide four times as much divisibility as the 1 troy ounce Britannia. If obtaining a modest investment portfolio of less than £10,000, then some recommend that you include a range of gold Sovereign coins to maintain optimum flexibility.
However, if you're looking to invest a more considerable amount into the gold coin market, then you'd be most likely be able to purchase a sufficient amount of Britannias to obtain the advised level of divisibility.
4. Tax Exemptions
Simply put, both the gold Sovereign and gold Britannia are exempt from VAT at the point of purchase, as they satisfy the conditions needed to be investment grade gold.
As Sovereigns and Britannias also possess a face value, they're both considered legal tender within the UK. Profits acquired from sales of both coins are therefore free from Capital Gains Tax.
5. Liquidity
Determining the second-hand market of any asset is very important when deciding its merit as an investment. Even if you purchase the strongest investment option in terms of capital gains relief and it's obtained at a highly competitive cost, this won't mean much if you can't find a buyer when you want to sell it.
Fortunately, the Sovereign and the Britannia are highly desirable coins across the world. Within the UK, these coins can be sold incredibly quickly - sometimes in a matter of hours. Their popularity is partly due to the fact that they're tax free coins.
When it comes to worldwide coin prominence, the Sovereign is better known overall, as it has been on the market for a longer period of time. However, the global reputation of these coins is quickly changing. The Britannia was minted as a 24-carat coin in 2013, increasing the appeal of the coin, as 24-carat investments are sometimes seen as much stronger investments.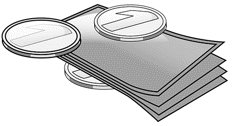 Conclusion
Many investors would suggest that the best option may be to own a mixture of gold Britannia and gold Sovereign coins.
However, not everyone is in the financial position to be able to do so.
For new investors looking to start with a smaller purchase, Sovereigns would possibly be a great place to begin establishing their coin investment portfolio.
If you'd prefer to concentrate on the best value gold coin for price per gram, Britannia could be your perfect choice.
Regardless of which gold coin you choose to invest in, gold Britannias and gold Sovereigns are widely considered a strong and popular investment.
This blog represents one person's opinion only. Customers should conduct their own research and take advice before making an investment. We do not offer investment advice.