Our Partners
Atkinsons Bullion & Coins take pride in collaborating with industry-leading companies from around the world. These carefully-selected reputable partners share our commitment to excellence, ensuring that we continue to deliver exceptional service to our valued clients.


First established in 1965, A-Mark Precious Metals, Inc. has cemented its position as a leader in the precious metals industry. Consistently transforming the market landscape through corporate investments and internal developments, A-Mark offers a wide range of gold, silver, platinum, and palladium products to both wholesale and retail customers across the globe.
A-Mark operates through five different segments, offering a wide range of products and expertise. The company handles wholesale sales and additional services, including logistics and minting, allowing them to distribute and sell coins and bars from various mints, both in the United States and internationally.

Their authorisation to purchase directly from the U.S. Mint since 1986 highlights A-Mark's credibility. The company also boasts distribution partnerships with many well-known mints worldwide, including the UK, Australia, Austria, Canada, China, Mexico, and South Africa, offering customers a diverse selection of options.

A-Mark's direct-to-consumer segment ensures accessibility to their products through subsidiaries such as JM Bullion and Goldline. JM Bullion is a leading online retailer of precious metals and operates five branded websites, allowing customers to explore and purchase a diverse range of products.

A-Mark also delves into secured lending, providing tailored financial solutions to meet the needs of their clients. Also, their logistics and storage services, offered through A-M Global Logistics, ensure secure storage, handling, inventorying, packaging, and shipping of precious metal bars and coins. This approach emphasizes their commitment to customer satisfaction and operational excellence.

A-Mark's minting segment, carried out by their certified subsidiary 'SilverTowne Mint' under ISO9000.2015 standards, enables the company to offer a wide variety of high-quality bullion coins and bars, ensuring customers can confidently purchase precious metals.

A-Mark's global presence, diverse product range, and commitment to quality, positions them as a trusted company in the ever-evolving world of precious metals. Investors, collectors, and institutions can rely on A-Mark for unparalleled expertise and a legacy of excellence that spans decades.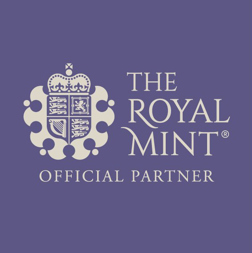 The Royal Mint, the United Kingdom's official maker of British coins, boasts a legacy spanning over a millennium. A limited company owned by His Majesty's Treasury, the mint not only manufactures circulating coins for the UK and various other nations, but is also a leading provider of precious metal coins and bars.
With a history stretching over 1,100 years, The Royal Mint is the oldest company in the UK. Operating within the Tower of London for several hundred years, the Mint then relocated to what is now known as Royal Mint Court, where it remained until the 1960s. The Mint then moved from London to a 38-acre plant in Llantrisant, Glamorgan, Wales, where it has remained since.

Throughout its long history, this great British institution has witnessed Britain's history, from wars and political shifts, to social and economic progress, which has often been reflected in the coins it produces.

The Royal Mint is the sole manufacturer of legal tender currency coins in the United Kingdom, under exclusive contract to His Majesty's Treasury. Annually, it crafts around two billion pound sterling coins for general circulation, contributing to the 28 billion pieces circulating altogether.

Beyond the UK, The Royal Mint also produces national currencies to over 60 countries. The Mint also caters to collectors with its varied range of commemorative coins, showcasing its dedication to the artistry of numismatics.

The Royal Mint also operates within the bullion market, manufacturing and selling gold and silver bars and coins, contributing significantly to its revenue. The minting of bullion coins not designed purely for circulation, first began in 1957 as a means to meet demand for authentic gold sovereign coins, which at the time had an issue with counterfeiting. Over the years, the Mint has diversified its offerings, and in 1987 produced a new type of bullion coin: the iconic gold one-ounce Britannia coin. Due to the gold Britannia's success, a silver version was later produced in 1997.

The Mint's innovation has continued with the production of special coin series', including the Lunar New Year range, the extremely popular Queen's Beasts collection, and the current Tudor Beasts series, all captivating both investors and collectors alike.

The Royal Mint also responded to the demand in the bullion market by introducing a selection of bullion bars in both gold and silver. Available in a variety of weights and sizes, catering to a range of preferences, each bar is meticulously designed and ensures authenticity by being stamped with the Royal Mint emblem.

The Royal Mint is not merely an institution; it is an emblem of tradition, and a centre of innovation. Its coins are recognisable across the globe, bringing the essence of Britain's rich heritage along with them. Today, the Mint continues to produce coins and bars and explore innovations in precious metals, exemplifying great British craftsmanship and ingenuity.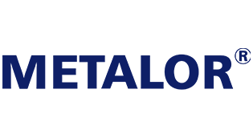 With a rich history spanning over a century, Metalor has solidified its position as a respected and esteemed player in the precious metals industry.
Founded in Switzerland in 1852, Metalor's journey began as a smelter. Over the years, the company expanded and diversified its operations and customer base, supplying watchmakers, jewellers, banks, industries, and private investors worldwide. Today, Metalor is regarded as one of the best precious metals refineries in the world today.

Renowned globally for the quality and security of its bullion, Metalor supplies precious metals to a wide range of industries. The company also holds a distinguished position as one of the five referees for the London Bullion Market Association (LBMA) and the London Platinum and Palladium Market (LPPM). Operating from Switzerland, Metalor follows stringent legal processes to ensure quality. Precious metal analysis is conducted regularly, as mandated by Swiss law, providing customers with a foundation for trust and quality.

Metalor is actively committed to enhancing the traceability of precious metals. They have funded pioneering research that has led to the development of the groundbreaking Geoforensic Passport system. This innovative system verifies the precise physical origin of mined gold supplied to a refiner, advocating for ethical sourcing in the procurement of gold and silver used in their products.

Metalor offers a comprehensive range of cast and stamped (minted) bullion bars in gold and silver, in weights ranging from 1g to 30kg. The purity levels for gold bars range from 995.0 to 999.9, and for silver, from 999.0 to 999.9.

Security is paramount in the production of Metalor bullion. Each bullion bar is accompanied by an individual certificate of authenticity and stamped with assay information, including serial numbers, branding, and fineness.

All stamped bars are sealed inside blister packs, ensuring protection from damage and safeguarding the certificate of authenticity.

A symbol of trust, quality, and security in the world of precious metals, with a history dating back to 1852, a global reputation, and innovative security measures, Metalor is a key player in the gold and silver industry. As a member and mentor of the LBMA and LPPM, Metalor plays a leading role in the global bullion marketplace. They are also one of the few mentors in both associations, further solidifying their reputation in the industry.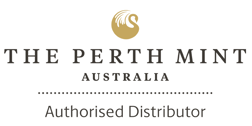 The Perth Mint are Australia's largest fully integrated, precious metals enterprise, providing gold, silver, and platinum products across the world. With a history spanning over a century, the mint has become a pillar in the international precious metals industry.
At the start of its inception, The Perth Mint struck millions of gold sovereigns and half sovereigns between 1899 and 1931 for use throughout the British Empire and Australia. This production contributed significantly to Australia's economic growth and also established the mint as a key player in the precious metals market. Its consistent and high-quality output during this period laid the foundation for its future global reputation.

The Perth Mint stayed under Britain's jurisdiction until 1970, when ownership was transferred to the Western Australian Government, and in 1987 the Gold Corporation was established, launching Australia's official bullion coin programme.

Famous for their beautifully detailed designs, notable Perth Mint products include the iconic Lunar Coin Series, the Australian Kangaroo, Koala, Emu, and Kookaburra coins. Due to the mint's commitment to quality, many of these have gained worldwide recognition, making The Perth Mint a trusted name in precious metals whilst showcasing many of Australia's icons to the world.

The Perth Mint has preserved its heritage but has also embraced innovation. The Perth Mint achieved "arguably the purest of all gold" in 1957, producing a 13oz (400g) proof plate of 99999.9 (six nines) fine gold.

In October 2011, the Perth Mint broke records by creating the world's largest, heaviest, and most valuable gold coin, with a diameter measuring approximately 80cm. The coin is made of 1,012 kilograms of 999.9 fine gold and is legal tender in Australia with face value of A$1 million, but at the time of minting it was valued at A$53.5 million.

From achieving remarkable purity levels in its gold products to crafting record-breaking coins, The Perth Mint is dedicated to setting industry standards. Its ability to blend fine craftsmanship with cutting-edge technology allows the mint to adapt to the demands of the modern precious metals market, making them a trusted name for clients seeking high quality gold and silver products.

Brink's is the respected industry leader in secure worldwide logistics. With a history spanning over 160 years, this company has earned its reputation for integrity, trust, security, and exceptional service. Brink's Global Services operates an integrated network, offering secure transport and storage of high value goods and security services in more than 100 countries.
Brink's has operations in over 100 countries, providing secure transportation and storage services to a wide range of industries and clients. This expansive network allows them to meet the diverse needs of businesses and individuals requiring the highest security when transporting and storing high-value goods, keeping your valuable items secure from transport through to vault.

Recognised for their armoured trucks which carry money and valuables, Brink's was once used to transport the Hope Diamond from auction.

Established in 1859, Brink's has a long history in the industry. Over the years, Brink's has successfully adapted to evolving security challenges and technological advancements, ensuring that they remain the industry leader of secure logistics.

Brink's dedication to excellence is evident in their statistics:

16.3 thousand vehicles: Brink's maintains a substantial fleet of vehicles, including secure armoured trucks.

1.3 thousand facilities: These highly secure facilities are distributed across the globe. Equipped with cutting-edge security measures, they ensure the safe storage and handling of high-value goods, adding an extra layer of protection to the logistics process.

Operations in 100 countries: Brink's' global operations make them a reliable choice for those seeking secure logistics and storage solutions around the world.

74.5 thousand employees: Brink's employs a vast and highly trained workforce, ensuring that every step of the logistics and storage journey is executed with precision and care.

A symbol of trust and security, Brink's is synonymous for its longstanding history, global network, and commitment to excellence, making them an invaluable resource for secure worldwide logistics and logistics solutions. For businesses transporting high-value assets, or individuals with precious cargo, Brink's is a reliable name for the safe and secure transportation and storage of valuables such as gold and silver bullion and coins.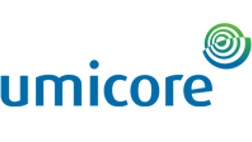 Umicore is a Belgian multinational materials technology company, founded in 1989, that has established itself as a leader in the sustainable management and utilisation of precious metals.
Ranked one of The Global 100's most sustainable companies in the world, Umicore's journey in the precious metals industry is rooted in sustainability. Umicore Precious Metals Refining operates as one of the world's largest precious metals recycling facilities and specialises in recovering, recycling, and refining precious metals and minor metals.

The company's innovative technologies recover and refine precious metals from various sources, including electronics, vehicles, and industrial waste. This approach significantly reduces the need for mining.

Umicore's commitment to environmental sustainability extends beyond recycling. The company also plays a pivotal role in developing clean technologies such as emission control catalysts, rechargeable batteries, and photovoltaics. By providing eco-friendly solutions, Umicore contributes to reducing harmful emissions and improving air quality.

While Umicore is renowned for its environmental efforts, it is also a trusted name in the production and distribution of precious metals. The company refines and supplies an array of quality products, including gold and silver bars, as well as platinum and palladium items.

Cutting-edge production facilities and technologies, coupled with decades of expertise, allow Umicore to create products of outstanding quality. Made with responsibly sourced metals, every Umicore bar exhibits excellent craftmanship and bears the distinctive Umicore trademark, symbolising the company's rich heritage of pioneering innovation and commitment to sustainable practices.

Umicore's influence in the precious metals market is global, with operations spanning across 44 production sites around the world. This global presence ensures a steady supply of precious metals worldwide while maintaining a strong commitment to ethical sourcing and environmental sustainability.

This company's success in recycling and refining precious metals, its influence in the industry, and dedication to greener technologies make Umicore a world leader in the world of precious metals.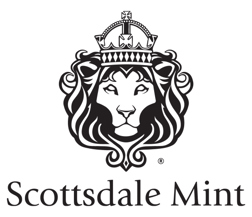 Scottsdale Mint is US-based company that specialise in the design, manufacture, and distribution of exceptional precious metals products. Their dedication extends to investors, collectors, private banks, and foreign governments around the world.
Founded in 2008 by Josh Phair, Scottsdale Mint has consistently pushed the boundaries of quality and craftsmanship.

Operating from the heart of Scottsdale, near Phoenix, Arizona, Scottsdale Mint specialises in refining silver from across the world into both bullion and collectable products.

Scottsdale Mint adheres to strict quality policies, following ASTM standards, ensuring that every product exceeds the highest standards of purity, weight, and craftsmanship. Renowned for their high quality silver bars, rounds, and coins, collectors have treasured their products for many years.

Popular Scottsdale Mint products over the years include Silver Tombstone Bars, Silver Stacker Bars, and Silver Stacker Rounds, along with their popular series' of coins often featuring low mintages such as the Congo Silverback Gorilla series.

Scottsdale Mint boasts an impressive record of environmental responsibility. Their silver reclamation work recovers silver from photography and manufacturing, recycling it into bullion-grade silver, resulting in a portion of their products being crafted from recycled metals. This modern mint refines approximately 1,000,000 ounces of silver each week, making a significant contribution to sustainable practices in the precious metals industry.

A relatively new mint to the market, Scottsdale Mint's reputation already extends far and wide. They collaborate with German refiners Heraeus to produce small-sized gold bars and have also partnered with several nations to produce legal tender bullion coins.

Scottsdale Mint's commitment to quality, sustainability, and innovation makes them a trusted name in the world of precious metals. Scottsdale Mint deliver exceptional products that bear the hallmark of excellence and integrity.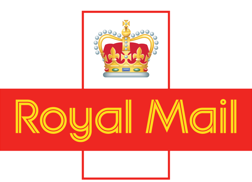 With over 500 years of history, the Royal Mail is an indispensable part of British life, connecting thousands of people all across the world every day.
Founded in 1516 when King Henry VIII knighted the first Master of the Posts, Sir Brian Tuke, the Royal Mail boasts a legacy that stretches across centuries. Initially serving only the King and the royal court, the Royal Mail has evolved into a network that spans the nation today, weaving throughout British culture.

During the 1500s, post was transported by post-boys on horseback, and by the 1700s this changed to horse-drawn carriages. The 1800s introduced mail transportation by train, and in 1911, the very first airmail service was introduced. Today, a dedicated fleet of postal workers brave the elements each day to ensure letters and parcels are delivered promptly.

While rooted in tradition, the Royal Mail is also at the forefront of innovation. The 20th century saw the Royal Mail introduce the postcode system as well as printed phosphor dots on envelopes to allow mail to be sorted by machine.

Embracing the digital age, Royal Mail have introduced an array of online services, enabling individuals and businesses to track, send, and receive parcels easily. From birthday cards and gifts to important business documents, Royal Mail ensures packages reach their destination securely and promptly.

Offering a range of UK and international services, including the highly convenient Special Delivery next day service often used for precious and valuable goods, Royal Mail make it easy to find the right delivery speed and service to suit the customer.

The Royal Mail's iconic red post boxes and postal vans have become symbols of reliability and trustworthiness. There are now known to be over 115,000 Royal Mail post boxes across the United Kingdom, each carrying the cypher of the monarch reigning at the time of placement.

In essence, the Royal Mail is more than a postal service; it is a lifeline that connects people, cultures, and aspirations. As it continues to evolve, embracing technology while cherishing its traditions, the Royal Mail remains a beacon of community and the spirit of British communication.

PAMP, short for Produits Artistiques Métaux Précieux, is the world's largest independently owned precious metal refinery. Founded in Ticino, Switzerland in 1977, PAMP has cemented its position as a leading player in the global precious metals market, specialising in refining silver, gold, and platinum.
PAMP manufactures a diverse range of precious metal bars. The refinery produces two main types: cast bars and stamped (minted) bars. Cast bars feature a more rustic appearance, while stamped bars boast more intricate designs and are supplied with CertiPAMP, a tamper-proof assay card that guarantees authenticity. The choice between cast and minted bars depends on the buyer's preferences and investment goals.

PAMP's commitment to security is evident. Their certicard (CertiPAMP) packaging was the first sealed packaging introduced for small bars, and guarantees the quality of the product within. Their innovative VERISCAN system is similar to fingerprint recognition and ensures the unique identity of each product by scanning their surface profiles, assuring buyers of the bar's authenticity. Additionally, PAMP has developed holographic features within gold bars and pendants, setting industry standards and making counterfeiting virtually impossible.

PAMP's reputation for artistry goes beyond its name. Their renowned Lady Fortuna design, depicting a blindfolded woman with a cornucopia, was the first artistic design to ever grace a precious metal bar. The refinery is also known for its Faith bar series, which incorporates religious symbols such as Ka'bah Mecca and Buddha, as well as a Lunar Calendar range of bars where each year, a new design is released, featuring a specific animal from the Chinese lunar cycle. PAMP's strict quality control is overseen by independent, accredited Swiss assayers, ensuring every bar meets the specified purity and weight.

PAMP has gone from a Swiss refinery to a global powerhouse due to their commitment to excellence and innovation. By mixing Swiss expertise with artistic finesse and cutting-edge technology, PAMP continues to be a leader in the precious metals industry, offering the assurance of quality and authenticity.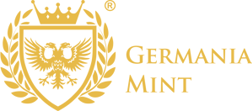 Germania Mint is a renowned manufacturer of bullion bars and coins. With years of experience in the field of numismatics and now expanding into the world of bullion bars, this mint is making waves in the precious metals industry.
Germania Mint's story began in 1986 when Apolinary Kurowski, father of the company's current owner, Szymon Kurowski, opened a numismatic store in Poland. Over the years, the family business blossomed into a global enterprise with over 200 employees, providing coin packaging services to around 500 leading numismatic companies worldwide, including mints and central banks.

In 2018, Germania Mint was established, marking the Kurowski Group's evolution into a numismatic enterprise. The mint then took charge of every facet of coin development, from design and production to packaging, marketing, sales, and distribution.

Renowned for its groundbreaking collections of high-quality coins and rounds featuring stunning designs, Germania Mint expanded its product range in 2021 by introducing silver cast bars. These bars quickly gained popularity thanks to their appealing design and superior craftsmanship. The mint is now working to broaden its range further, offering a wider variety of gold and silver bars to cater to collectors and investors.

Packaging is a key feature of Germania Mint's products. Capsules, boxes, and other accessories are meticulously designed to complement the coin or bar within.

The success of Germania Mint's products is a result of its commitment to excellence and ability to adapt to the ever-changing demands of the precious metals community. The mint values feedback from collectors and investors, using their ideas and insights to create exceptional products.

The Germania Mint emblem is a representation of the company's core values. The bicephalous eagle, rooted in Roman mythology, symbolises beginnings, alliances, and the balance between the past and the future. The shield represents truth, fidelity, and trust, while the laurel wreath stands for victory and success.

Germania Mint's future

Germania Mint's journey continues with a focus on innovation, quality, and engagement with the precious metals community. The company's research and development activities aim to introduce new and innovative products to the numismatic and investment world. With a commitment to excellence, Germania Mint is set to make an enduring impact in the world of gold and silver.

Mason Mint is a private mint based the USA, known for producing top-quality custom-minted silver products. Established in 2015, their motto "Excellence In Minting" reflects their commitment to high standards of quality and design.
Mason Mint have built a global network, collaborating with trusted precious metal wholesalers across the USA, Asia, and Europe. Through their dealer programme, authorised partners are able to gain access to Mason Mint's exclusive products, ensuring that collectors worldwide have access to Mason Mint's top quality products.

As an ISO 9001:2015 compliant facility, Mason Mint takes the quality of their products seriously. These strict international standards ensure that every product leaving their mint is of the highest quality. Working closely with precious metal dealers worldwide, Mason Mint reinforces its commitment to delivering exceptional silver products with uncompromising quality.

With a team boasting over 40 years of combined expertise in the precious metal industry, Mason Mint employs state-of-the-art minting technology allowing them to produce a diverse range of silver coins, rounds, and bars.

Mason Mint specialises in creating a variety of premium silver items, crafted in 999.0 fine silver. Their popular products include the Classic Design Silver Rounds, the Mythical Cities Silver Round series, the Lunar Year Silver Rounds, a selection of poured silver bars, and custom-designed Blackbeard and Vikings Silver Rounds featuring an antique finish.

With a commitment to quality, Mason Mint ensures that every piece leaving their facility meets the highest standards, making them a trusted choice in the world of precious metals.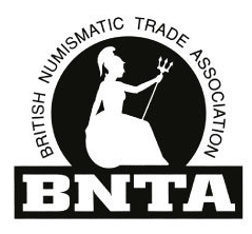 Founded in 1973, the British Numismatic Trade Association (BNTA) is a trade association for those dealing in coins and numismatic items. With over eighty member firms spanning the UK, the BNTA champions ethical conduct, ensuring the highest standards of professionalism, authenticity, and ethical practices within the coin trade.
Originally founded by many of the UK's leading coin dealers to represent the trade in discussions with HM Customs and Excise surrounding VAT on coins, the BNTA's mission has developed into eradicating unlawful trading, forgery, and theft.

Upon joining, all members agree to promote and adhere to a stringent Code of Conduct, which promotes lawful trade, opposes illegal practices, and safeguards against the illegal movement of coins and numismatic items. The association operates an early warning system, alerting dealers to stolen property and counterfeit coins, helping to ensure a secure marketplace for collectors and investors.

Internationally, the BNTA collaborates with organisations such as the Federation of European Numismatic Associations, advocating for consistent standards and sharing information about stolen artifacts in Europe. Within the UK, the association maintains close ties with government bodies, including HM Customs & Excise and the British Museum. By ensuring members comply with regulations, export licensing, and import procedures, the BNTA promotes a culture of transparency and legality.

In an industry where trust is paramount, the BNTA serves as a trusted authority. By supporting transparent practices, encouraging international cooperation, and upholding ethical standards, the association plays an important role in preserving the integrity and reputation of the British coin and numismatic trade industry.